Friday, May 1, 2020
8:00 PM
Cary, NC
CANCELLED
122 E. Chatham St. Cary, NC 27511
website: www.thecarytheater.com
Tickets available online in advance at this link:
Ellis Paul at the Cary Theater
export this event to my calendar
---
7:30 PM
ELLIS PAUL'S TRAVELING MEDICINE SHOW!
website: www.facebook.com/ellispaulmusic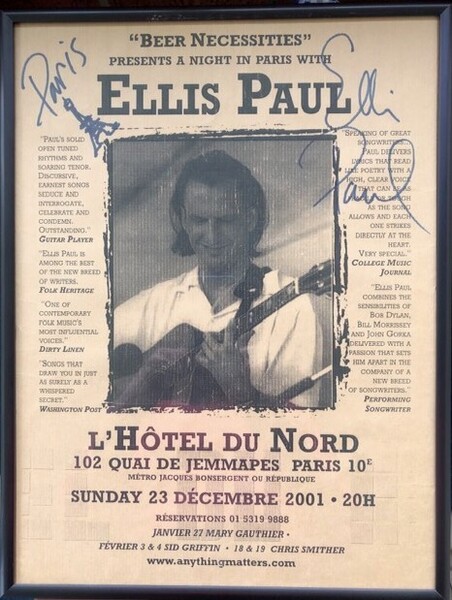 Please join me this Friday night for a Facebook live-stream show of all TRAVELING songs! We won't actually be in Paris, but you may hear "Paris in a Day" ....or "Road Trip".....or "Jumpin' A Train"......or ????
export this event to my calendar
---