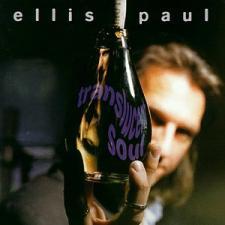 Good morning folks!
It's hard to believe that it's been 8 years since
Translucent Soul
was released on Sept. 15, 1998. Talk about Essential Ellis!
I played that CD non-stop for months when it came out. I can remember lying on the floor with the volume up high letting the bass vibrate the floor under me. Two of my favorite Ellis lines of lyric can be found on that CD:
1. "I'm letting go 'cause holding on's killing me" and
2. "Embrace what you have in common; celebrate what sets you apart"
Here's our fun for the day. Below are the opening lines from each of the eleven tracks on
Translucent Soul.
Let's see if we can identify each song from the opening line. To make it more fun, let's each take only one.
1. So you found yourself a corner apartment
2. Street corner, cityside lane
3. I've got a farmhouse
4. I found you sitting on a suitcase crying
5. You grew up thinking you knew her
6. She's in an emotional prison
7. Seven times I traced your number
8. I'm a 1-man line at a 24-hour store
9. Tell the man who repairs the wings for angels
10. I got a call from Vance, he's an old friend
11. Maggie looks out her window.
I'll take the first one - the easiest.
"seven times I traced your number" is
Seven
KarenZ